Version française
Collaboration between RAAV, RCAAQ, CMAQ and RQD
FULL: Adapting Cultural Activities for Schools – RAAV
Learn how to conceive of and adapt your cultural activities for young audiences and schools
Offered in French only
This course will provide you with tools to conceive of, present and evaluate artistic and pedagogical activities destined for schools and aligned to your artistic practice and creative techniques.
Combining theoretical presentations, practical exercises, meeting and discussions, the session will help you discover varied ways of creating and animating cultural and pedagogical activities.
Further, you will become familiar with the ministère de l'Éducation, du Loisir et du Sport (MELS)'s requirements for schools hosting artists. Enriching your knowledge of the children and teenagers you want to work with, you will more easily prepare and deliver artistic and educational activities tailored to young audiences.
A digital pedagogical workbook will be sent to you before the session. After the group sessions on November 28 and 29, you will be invited to prepare a project that you can present to the instructor and evaluate with her (see below).
Learning Objectives
Create artistic activities adapted to the MELS program.
Develop relevant tools to offer services to school audiences, learn tips to adapt existing activities and know how to present them.
Learn in depth information about school audiences as well at the Culture in the Schools program.
Better understand the MELS program and teachers' expectations.
Individual Support
Following the group sessions, you will have access to an individual two (2) hour meeting with the instructor to present and evaluate your activity project.
Who should attend this training?
Dance artists and cultural workers interested in cultural animation for young audiences.
Instructor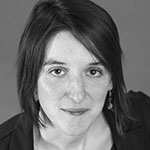 Having worked for many years in education and pedagogy, Christelle Renoux has been working for fifteen years in the French and Quebecois cultural sectors. She has heritage and museum expertise, namely as Public Relations and Outreach Coordinator at the Musée d'art contemporain des Laurentides.
Throughout her experiences, she has hosted artistic visits and workshops for all audiences, trained cultural outreach workers, and developed different kinds of outreach activities. She has also participated in developing educational and cultural programs.
She is currently working as museology and cultural tourism coordinator for the Phare Pointe-des-Monts corporation, the Église Saint-Amélie corporation and Tourisme Baie-Comeau.
Questions?
Contact Nathalie Dussault
Training Coordinator
514 866-7101, poste 23
nathalie.dussault@raav.org
This training is offered by the Regroupement des artistes en arts visuels (RAAV), in collaboration with the Regroupement québécois de la danse (RQD), the Regroupement des centres d'artistes autogérés du Québec (RCAAQ) and the Conseil des métiers d'art du Québec (CMAQ). It is made possible through financial support from the Gouvernement du Québec and Compétence Culture, comité sectoriel de main-d'œuvre en culture, as well as the support of the Conseil de la formation continue Arts et culture de l'île-de-Montréal (CFC).