Version française
Regroupement québécois de la danse
Montreal Classes (Fall/Winter 2021-2022) – FULL
Keep your body in tip-top shape and train among professionals with RQD classes!
Prior registration required: A maximum number of participants per class has been established in order to minimize the risk of COVID-19 transmission. Therefore, no drop-ins will be allowed.
> Peter Jasko
> Sovann Rochon Prom-Tep
> Zab Maboungou
> Emmanuelle Lê Phan
> Christine Germain
> Alexandra 'Spicey' Landé
> Manuel Roque
> Louise Lecavalier
Teachers
Peter Jasko – FULL
September 20 to 23, 2021, 10:00 to 11:30 am | Studio Par B.L.eux
Experiment and awaken your creative curiosity in Peter Jasko's classes. Increase your fluidity of movement and develop strategies to better explore space through the study of leaps, flow and circulation.
Peter Jasko is a graduate of the Academy of Music and Dramatic Arts in Slovakia and the international School for Contemporary Dance P.A.R.T.S. He has worked as a dancer, choreographer and teacher in Europe and abroad for over 15 years.
Sovann Rochon-Prom Tep – FULL
November 8 to 11, 2021, 10:00 to 11:30 am| Studio Par B.L.eux
Want to free your movements while protecting your body? Sovann Rochon Prom-Tep's classes are made for you! Starting from acrobatic bases, you will learn to work with weight transfer and take your body out of its verticality.
Sovann, alias Promo, joined the break dance group Sweet Technique at a very young age, honing his skills in numerous battles. After graduating from the EDCM in 2015, Sovann refined his approach to dance both through his creations and his workshops.
Zab Maboungou – FULL
November 22 to 25, 2021, 10:00 to 11:30 am | Nyata Nyata
Zab Maboungou invites you to her Rythme, posture et alignement pour la danse (RYPADA) class, an essential introduction to the nature of dance and what it takes to be a dancer, for those seeking a rigorous yet dynamic teaching of the fundamentals of dance.
Artist and choreographer-dancer Zab Maboungou is the founder of Zab Maboungou/Compagnie Danse Nyata Nyata. She is also a professor of philosophy and an author. Zab Maboungou has distinguished herself in all areas of artistic and cultural action, in addition to presenting some twenty plays on several stages around the world.
Emmanuelle Lê Phan – FULL
December 6 to 9, 2021, 10:00 to 11:30 am  | Studio Par B.L.eux
Flow, vitality and control are just a few of the aspects covered in the technical classes offered by Emmanuelle Lê Phan. You will work on the mechanics of organic movement in an effort to create an illusion and complexity.
Ottawa-born Emmanuelle Lê Phan is the co-founder of Tentacle Tribe, together with Swedish choreographer Elon Höglund. Specialized in breaking since 1999, B-girl Cleopatra built her career by dancing for Bboyizm, Rubberbandance, OutInnerspace Dance Theater and Cirque du Soleil.
Christine Germain – FULL
January 10 to 13, 2022, 10:00 to 11:30 am | Studio Par B.L.eux
Learn the Feldenkrais® method with Christine Germain who will provide you with several tools to acquire more fluidity, precision and improved performance.
Christine Germain graduated with a Bachelor's degree from Concordia University in 2006. Since then, she has worked as a dancer, choreographer and practitioner of the Feldenkrais® method. She has taught Feldenkrais® in Ponderosa, Germany, and at the University of California, where she completed her Master's degree in choreography in 2013.
Alexandra 'Spicey' Landé – FULL
January 24 to 27, 2022, 10:00 to 11:30 am | Studio Par B.L.eux
Deepen your knowledge of hip-hop language with Alexandra 'Spicey' Landé. Develop your musicality and your physical abilities in order to broaden your range of movement.
For the past 10 years, Alexandra has been regularly invited to teach dance workshops on the foundations and techniques of hip hop dance across the country and internationally. Since 2017, she has been leading the "urban dance" portion of the professional training program offered by Stéphanie Decourteille.
Manuel Roque – FULL
February 7 to 10, 2022, 10:00 to 11:30 am | Studio Par B.L.eux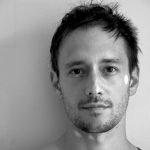 Renew the pleasure of dancing over and over again with Manuel Roque's classes. You will explore the notions of physical experience, rootedness, musicality and spatial awareness.
Manuel had a short stint with the Cirque Éloize before turning his attention to dance. In addition to his career as a dancer working with leading Quebec choreographers, Manuel Roque creates his own choreographic forms.
Louise Lecavalier* – FULL
February 28 to March 3, 2022, 10:00 to 11:30 am | Studio Par B.L.eux
*These classes will only take place if the health restrictions are lifted at the scheduled class periods.
Speed of execution and precision are front and centre with Louise Lecavalier. Drawing from elements of boxing and athletic training, you will improve your control, power and endurance.
Louise Lecavalier performed with La La La Human Steps from 1981 to 1999, a period marked by mythical works and groundbreaking collaborations. With her company Fou glorieux, founded in 2006, Lecavalier carried out gestural research based on surpassing oneself and taking risks.
The Regroupement québécois de la danse's Montreal classes are made possible thanks to financial support from the government of Quebec and Compétence Culture, the sectoral workforce committee for cultural workers.