Version française
FULL: Montreal Classes (Winter 2022)
10:00AM to 11:30AM
$ 5 / class - (real rate $20)
Keep your body in tip-top shape and train among professionals with RQD classes!
> Manuel Roque
> Christine Germain
> Louise Lecavalier
Teachers
Manuel Roque – FULL
February 7 to 10, 2022, 10:00 to 11:30 am | Studio Par B.L.eux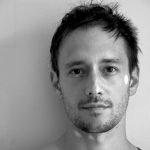 Renew the pleasure of dancing over and over again with Manuel Roque's classes. You will explore the notions of physical experience, rootedness, musicality and spatial awareness.
Manuel had a short stint with the Cirque Éloize before turning his attention to dance. In addition to his career as a dancer working with leading Quebec choreographers, Manuel Roque creates his own choreographic forms.
Christine Germain – FULL
February 14 to 17, 2022, 10:00 to 11:30 am | Studio Par B.L.eux
Certified in Feldenkrais®, Christine Germain offers a unique way to integrate this method into dance training. Learn to recognize your habits, resistances and superfluous actions in order to better break them. Your movements will become more fluid, faster and more precise. You will know how to focus your efforts to become more efficient and increase your performance.
She graduated with a Bachelor's degree from Concordia University in 2006. Since then, she has worked as a dancer, choreographer and practitioner of the Feldenkrais® method. She has taught Feldenkrais® in Ponderosa, Germany, and at the University of California, where she completed her Master's degree in choreography in 2013.
Louise Lecavalier – CANCELED
Speed of execution and precision are front and centre with Louise Lecavalier. Drawing from elements of boxing and athletic training, you will improve your control, power and endurance.
Louise Lecavalier performed with La La La Human Steps from 1981 to 1999, a period marked by mythical works and groundbreaking collaborations. With her company Fou glorieux, founded in 2006, Lecavalier carried out gestural research based on surpassing oneself and taking risks.
The Regroupement québécois de la danse's Montreal classes are made possible thanks to financial support from the government of Quebec and Compétence Culture, the sectoral workforce committee for cultural workers.