Version française
Canadian Dance Assembly
Empower Hour with SCALE – Activating the dance sector in the climate change conversation
Register to get the connection link >> Register
Climate emergency is one of the greatest challenges confronting human society. How are artists and dance companies responding? How can we "connect the dots" between our work and the effects of climate change? What new roles can arts organizations play in leading the way to a culture shift and a more just, resonant, resilient future? Join us for a discussion led by SCALE – a new "network of networks" activating the arts and culture sector in the climate emergency. In the first part of the session, Judi Pearl and Anthony Garoufalis-Auger will introduce SCALE and its vision for how artists and arts organizations can respond to the climate crisis. They will unpack with the audience new roles for dance companies and dancers in the face of the emergency. Participants will gain knowledge, resources and networks to enact change in your life, your company, and your community.
Access
All dance organizations and individuals, members and non-members are welcome. Attendance is free, pre-registration is required.
LSQ Interpretation
This is a bilingual event. French and English simultaneous translation will be provided. Questions and comments can be in either language.
Auto-captions available.
This is a caregiver friendly meeting; we realize the complexities of our living situations and welcome you to show up as you need.
Recording of the presentation portion of this event will be available to registered participants, after processing, for one week. (Q&A will not be recorded.)
Email Mayumi at mayumi@cda-acd.ca if you have any questions or access requests – we will do our very best to accommodate.
Biographies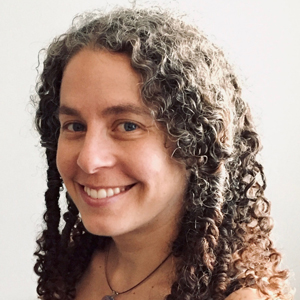 Judi Pearl is Associate Producer for English Theatre at the National Arts Centre and a co-founder of SCALE – Sectoral Climate Arts Leadership for the Emergency. A passionate environmental activist since her teen years, she is honoured to be working with colleagues across the country to mobilize Canada's arts and culture sector for the climate emergency. She also currently serves on the board of The Only Animal and previously served for ten years on the board of the Professional Association of Canadian Theatres. She is grateful to live and work on unceded Algonquin Anishinaabe territory, nestled between the Rideau Canal and the Rideau River. Anthony Garoufalis-Auger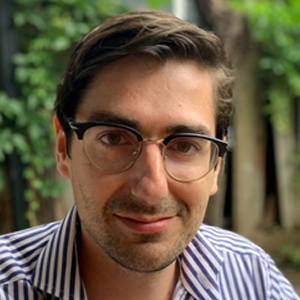 Anthony Garoufalis-Auger is an organizer with the Climate Emergency Unit, working on its arts and culture and food systems transformation campaigns. He is a founder member of the Sectoral Climate Arts Leadership for the Emergency (SCALE), where he is the conduit for the Advocacy Working Group. SCALE will be launching publicly in the coming months.He sits on Culture Montreal's Commission on Culture and the Ecological Transition. His work focuses on shifting the climate discourse in Canada from incrementalism to emergency-mode action. He lives in Tiohtià:ke/Montreal, on the traditional and unceded territory of the Kanien'kehá:ka Nation, long known as a gathering place for many First Nations, and site of the Great Peace of 1701.