Version française
6 April 2023
Celebrate International Dance Day with the dance community!
To celebrate International Dance Day , the Quebec message produced by the Regroupement québécois de la danse aims to celebrate dance, reveal the universality of this art form, overcome political and cultural barriers and bring people together around the common language of dance.
This year, we propose to meet in person and during a Facebook Live for the International Day of Dance to discover together the video.
Join us to celebrate dance, network, learn about the IDD 2023 Quebec Message and meet the artists of the video that will be unveiled !
BONUS
Participants will be offered a free seat to Ultraviolet, produced by Les Grands Ballets Canadiens, for the Friday, April 28 performance at 8:00 p.m. at Théâtre Maisonneuve, Place des Arts.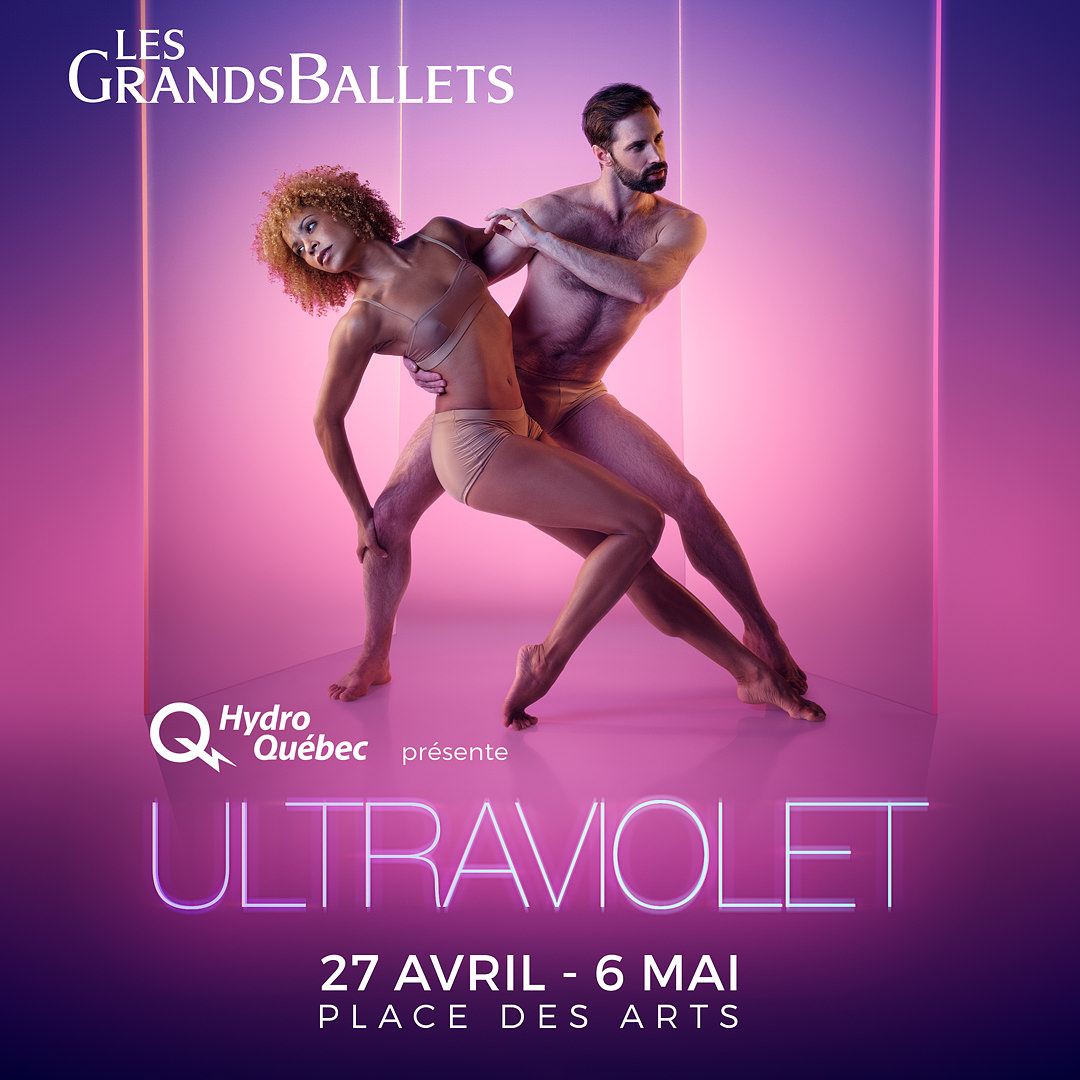 Ultraviolet is an immersive experience that explores the themes of light and darkness through contemporary dance. This innovative production features exceptional dancers, dazzling costumes and mesmerizing music. We're sure you'll love this magical evening, which is a tribute to the power and beauty of dance
This event is free and open to all.
See you Friday, April 28, starting at 5:30 p.m.
At the Grands Ballets Atrium
Wilder Space Dance Building
1435 De Bleury Street
1st floor
The program
5:30 p.m.: doors open.
5:45 p.m.: Screening of the Quebec Message for International Dance Day followed by a meeting with the artists who signed the message.
6 p.m.: Cocktail reception (appetizers and glasses of wine offered).
Photos credits : 1. Habiter-nos-mémoires_Marie-Reine-Kabasha © Denis-Martin | 2. GLITCH © DavidWong Marianne-Gignac-Girard | 3. Yvan Couillard | 4. Citlali ED 2022 | 5. Moi,Chiquita © Elias Djemil Matassov | 6. A-TRAVERS-MES-YEUX @Creations-Sabrina Emilie Demers Chloe Ouellet Payeur Myriam Tremblay et Angelique Delorme. | 7. Projet VARIATIONS / Chorégraphe Wynn Holmes / Résidence Espace Ouvert / Artistes Cyndie Gravel, Chad Concepcion, Naomi Hilaire / ©  Mickaël A. Bandassak | 8. A-TRAVERS-MES-YEUX @Creations-Sabrina_Emilie-Demers_Chloe-Ouellet-Payeur_Myriam-Tremblay_Angelique-Delorme