Version française
7 June 2021
Your involvement and solidarity are the keys to the dance community's sustainable recovery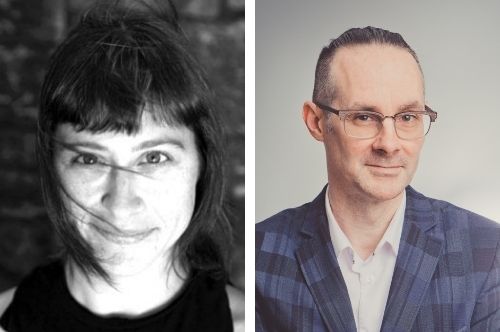 "Joining the RQD means embracing movement and being part of a tight-knit community in which all the members, like the threads used to sew a sash, are important. It means joining our voices to create true strength in numbers. This unity is vital for the healthy and sustainable recovery of our sector.
For the past year and a half, our lives have been fraught with uncertainty, anticipation and a pressing need to put these extraordinary circumstances behind us. Our desire to create, dance and share with others grows from week to week. Managing change has become a daily challenge for the dance community. Individuals, organizations and institutions all have a role to play in addressing the issues that affect us collectively."
> Read the message from RQD Co-Presidents Lük Fleury and Jamie Wright.
Solidarity membership fees: A concrete commitment by the RQD in support of the dance community
Given that our community continues to feel the impacts of the pandemic, the RQD is giving you the opportunity to choose the membership rate best suited to your financial situation.
We did it for you! Highlights from 2020-2021
A sum of $6.5 million received for dance thanks to joint advocacy initiatives undertaken with the community
Consistent mobilization to support and defend the interests of dance professionals through the COVID-19 crisis (meetings with the CALQ, The MCC's Arts de la scene/Diffusion committee, etc.)
Consultation meetings held concerning the impacts of the pandemic and the recovery of the professional dance sector
Tabling of a memorandum on the amendment of the Status of the Artist Act

Participation in the movement in favour of a guaranteed basic income

Production of a guide to holding secure virtual dance classes

Creation of a directory of artistic residency locations and programs
Some 127 technical classes given in four Quebec regions, 33 Coup de pouce projects and 19 training activities carried out

More than $38,000 reimbursed for dancer training

Collaboration in the study on performing arts audiences in Quebec, conducted by the GTFAS

Grant of $10,000 for the Prix Interprète awarded to Chi Long
Québec Message for International Dance Day, by Aïcha Bastien-N'Diaye
The RQD named among the finalists for the Nos indispensables de la solidarité award presented by the CAM
The RQD is you.
Your network. Your voice. Your strength.