Version française
Compétence Culture
ED pathway: training for managers of cultural organizations – Compétence Culture
This series of training courses aims to develop the skills and support of managers of arts organizations in meeting the challenges they face in their work.
Register with Compétence Culture
You can take all the trainings or choose the one that best suits your needs.
Let's talk about shared leadership
October 2 and November 2, 2023, 10:00 a.m. to 12:00 p.m.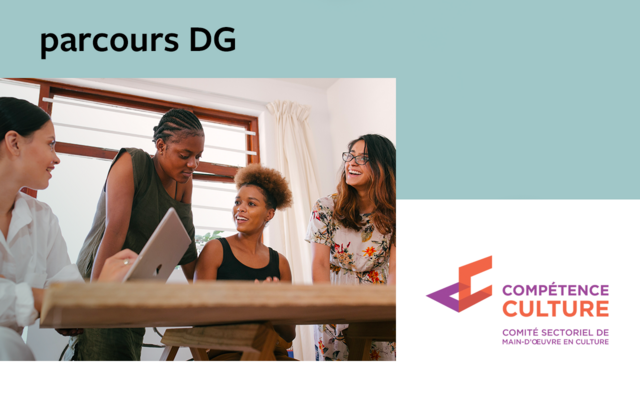 Format: 2 meetings of 2 hours by videoconference
Cost: 75$
Duration: 5 h
Instructors: Sophie Le-Phat Ho, consultante, et Rose-Anne St-Paul, facilitator
Details and registration This training is aimed at EDs who want to adopt a leadership style that reflects the values of collaboration, anti-oppression, equity and creativity, and create an environment where team members support each other while valuing their differences.The training will be both interactive and introspective, focusing on participants' real-life experiences, questions and reflections.
Budget management
November 23 and 30, 2023, from 9:00 a.m. to 11:30 a.m.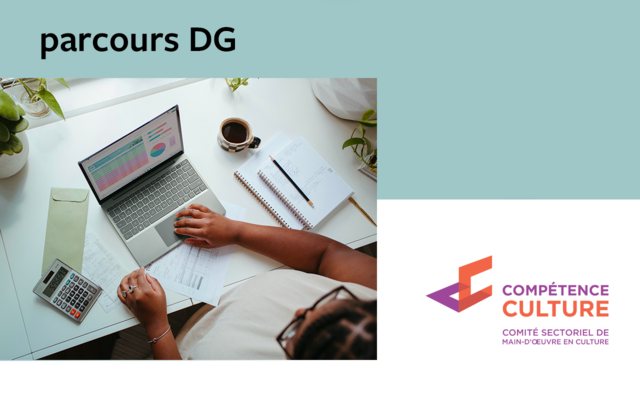 Format: 2 meetings of 2 hours by videoconference
Cost: 75$
Duration: 5 h
Instructor: Caroline Moreau, instructor and consultante
Details and registration
This budget management training course is designed with an approach that anchors the relevance of good financial management to support the organization's mission and to understand the different elements that make it up, while interacting with the vision and ongoing development plans.
The strategic planning process
December 5 (online) and January 16 (synchronous feedback workshop)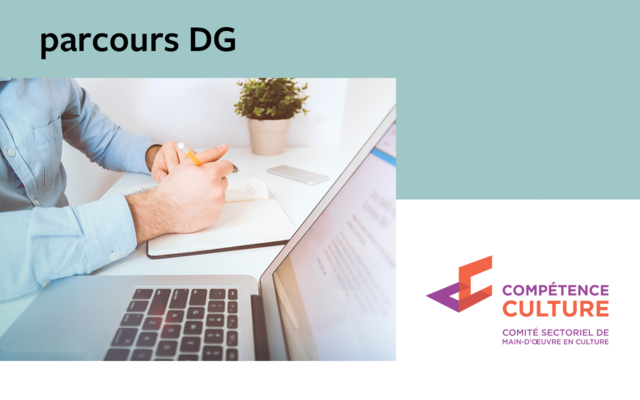 Format: self-learning
Cost: 75$
Duration: 2 to 3 hours divided into modules
Instructor: Vincent Magnat, consultant
Détails and registration This training presents the various stages that make up a strategic planning process: vision, desired changes, strategic development axes, implementation, action plan, evaluation. Each stage is explained in concrete terms, with practical tools that are easy to use. Specific examples complete the training, and further reading is provided.
Support program for cultural sector managers
Until January 31, 2024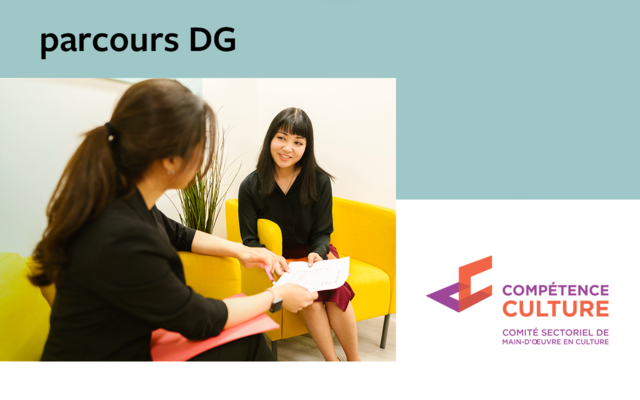 Cost: 35$/hour
Duration: 5 h or 10 h
Instructor: your choice
Details and registration
Are you a manager in a cultural organization? We can help you deal with the management issues you face, from human resources management to inclusive leadership, from strategic planning to budgeting, and much more.
Questions?
Contact Fabienne Sacy
Coordinator DG
projet@competenceculture.ca
The Parcours ED de Compétence Culture program is made possible thanks to the financial participation of the Quebec government, the Conseil des arts de Montréal and the Ville de Montréal.